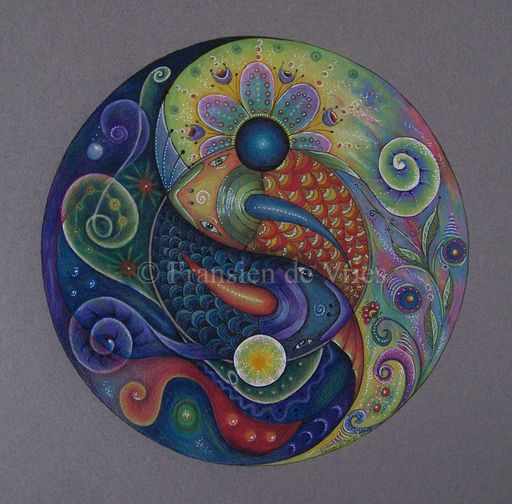 ​
Hello, welcome to my site. I'm born in 1956 in Holland. My mandalas and other paintings are all intuitively drawn and / or painted. My passion is creating.... it gives me energy and a great freedom in my life.
For me is mandala drawing a life path from the source ..... my spirituality .... and also aims to inspire another surprise and give energy, but especially pleased to make and feel that there is more between heaven and earth. Almost all of my mandalas are prints for sale.
In addition, I like working with textiles and designs are my bags and jewelry. For my jewelry and bags I use as many natural materials and driftwood from Norway.

"My designs emerge in my head from my heart ... so with feeling ...... no rules!". My mandalas have a certain energy and for anyone who has one in their possession will mean more in their lives and assist in their path.


You can buy my jewerly and bags in my Etsy shop: http://www.etsy.com/nl/shop/Siertriedsje give me a message when you have questions.
prints of my mandalas http://www.redbubble.com/people/fransiendevries?asc=u


I am merely a traveler a passerby
learning and sharing, helping and healing, ever anywhere
left to come home ever since ..........
Patrick Mundus.